In our most recent Patreon Exclusive Debriefing we boarded the flight of MH370 was an international passenger flight operated by Malaysia Airlines that disappeared on early morning the 8th of March in 2014 from Kuala Lumpur International Airport in Malaysia en route to Beijing Capital International Airport, China.
It was a Boeing 777-200ER, (registered as 9M-MRO) with 227 passengers and 12 crew aboard.  The pilot in command was 53-year-old Captain Zaharie Ahmad Shah from Penang. 
Malaysia Airlines Aircraft 
Everyone presumably perished and It is the deadliest incident involving a Boeing 777 and the deadliest in Malaysia Airlines' history until it was surpassed in both regards by Malaysia Airlines Flight 17, which was shot down while flying over conflict-stricken Eastern Ukraine four months later on 17 July 2014.
Our pilot joined Malaysia Airlines as a cadet pilot in 1981 and, after training and receiving his commercial pilot's license, he became a second officer with the airline in 1983. He was promoted to captain of Boeing 737 airliners in 1991, captain of Airbus A330 in 1996, and captain of Boeing 777 in 1998. 
There are some NEW interesting theories about the flight and some more 'concrete locations' on where this doomed aircraft could have finally ended up and lays and one such idea has not come from governments and militaries looking for MH370, its actually ordinary people from all over the world using HAM radios!
Flight path at point of missing contact
 A handful of folks used amateur radio technology called Weak Signal Propagation Reporter or (WSPR) to track the airliner's path via signal disturbances.
The aircraft also went through a 22 minute"Holding pattern," which is a large dip in the flight path yet there is no way to really tell what happened during those 22 minutes with the Black Box and In flight recorder.(maybe negotiations if the plane was self hijacked?)
Satellite data of holding pattern
Chari Pattiarachi from the Oceanography Dept. of the University of Western Australia states;"if that holding pattern was not there then the plane most likely would have flown further south."
The pilot may have comminuted a mass murder/suicide for political reasons, his distant relative Anwar Ibrahim, the countries opposition leader  who actually was convicted of sodomy A DAY before the actual crash!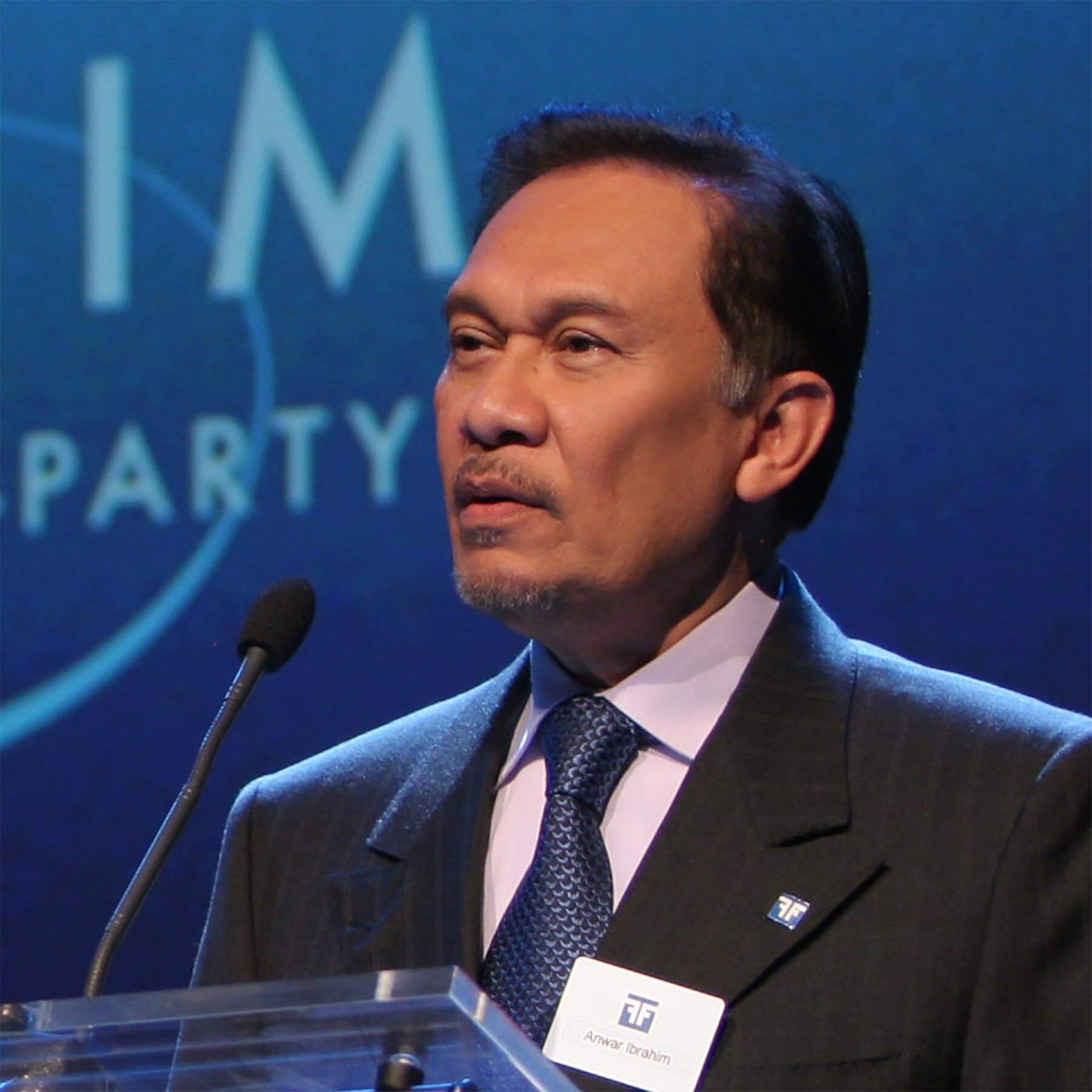 Anwar Ibrahim
It's also said that Zaharie was active on social media with politics and was allegedly furious about the arrest.
During the investigation they found that he had made YouTube videos on a personal YouTube about flying planes.  They even found some practice flights within the software of the simulator he had within his home that correspond with the WISPR flight paths found. 
Captain Zaharie Ahmad Shah
Unfortunately the families of the missing never had very clear communication from the Malaysian Government and a Cover Up was accused shortly after the entire event.  Even the prime minister of Australia was briefed that this was a murder/suicide within the first few days of the disappearance.
There are many theories of what actually happened to the doomed flight, from terrorism, mass murder/suicide, politically driven, portals or even shot out of the sky by the Malaysian Military or others!  What do you think?  Listen to the entire episode at www.patreon.com/hushhushsociety.com